ET and Dreamgirls Clip
On last nights ET, they showed a clip of Jennifer Hudson accepting her award for "The Female Star of Tomorrow" from the Showest Convention. Also, they showed (quickly) some scenes from the movie. There is a clip of Curtis and the girls. There is also a clip of our Dreamgirls singing the title song. It looks good so far. Check it out for
yourself.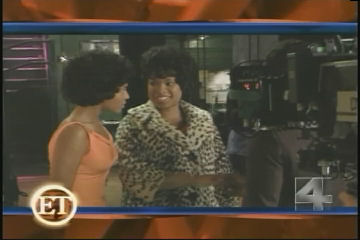 Click link to watch : Dreamgirls on ET (via youtube)
Click link to download: Dreamgirls on ET (via megaupload)

Source: Big Thanks to Will and ET.